PRESS
Press & Media Interviews ( English, Español, Français )
– Français–
Interview en français avec Mr. Kowalsky
Interview en français avec Mr. Kowalsky, parlant de ses projets pour l'été 2021, un peu de son histoire et de son inspiration pour composer sa musique.
Réalisé par: Elisa Arreguin
Produit par: Humana films
Filmé sur place à Humana films Paris, France
Juin, 2021
– English–
Mr. Kowalsky episode (1/4) | the SKA CAST
Check out this cool episode with Mr.Kowalsky, Surf Rock Reggae – Costa Rica.
March, 2021
– Español–
Mr. Kowalsky estrena su 4ta producción musical llamada "Everybody Nice"
#OhCielos "Mr Kowalsky" visitó la cabina de RadioU, San José, Costa Rica el pasado #MiércolesNacionales 21 de marzo 2021, para contarnos detalles de su 4ta producción musical llamada "Everybody Nice" la cual está disponible en todas las plataformas digitales. Además conversamos un poco del pasado y los buenos recuerdos que nos trajo 13 Millas de Libertad a inicios de los 2000.
Marzo, 2021
– Español–
Healthy Culture Reggae Show – Mr Kowalsky (Costa Rica – Francia) Entrevista/Interview
Entrevista con el artista costarricense Mr Kowalsky desde Paris, Francia. Además compartimos un especial de sus antiguas y recientes producciones.
Host: Marvin Selector
Junio, 2021
– Español–
De pollo frito a París Mr. Kowalsky presenta Everybody Nice! Jale Al Chivo EP. 55
En este episodio compartimos con Joan Cerdas la mente detrás de Mr. Kowalsky y hacemos un recorrido de toda su carrera pasando por 13 Millas de libertad hasta llegar a su nuevo y cuarto disco Everybody Nice!.
Abril, 2021
– English–
Mr. Kowalsky's Radio Interview
One Love Radio at KölnCampus – Germany
June, 2017
– Français–
ITW Mr KOWALSKY by KIKA
Dans cette interview, Mr Kowalsky nous présente son nouvel album "Everybody Nice" sorti le 4 décembre dernier. Il nous parle de sa création, de ses différents voyages et des difficultés de production liées au Covid. Il nous donne aussi le secret de cette joie qui transpire à travers ses musiques et on aime !! Bonne découverte à tous et bonne année 😉
Janvier, 2021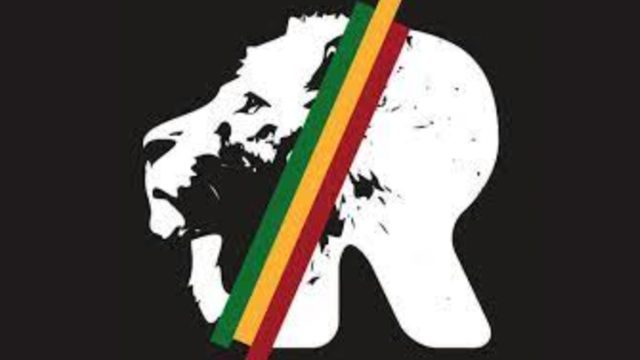 – Français–
CHRONIQUE REGGAE FRANÇAIS
Dur dur de s'évader en ces temps de covid…Heureusement la musique nous permet de « voyager » en toute sécurité. Aujourd'hui c'est avec le costaricien Mr. Kowalsky que l'on s'évade entre Kingston, la Californie et l'Amérique Latine avec son quatrième album Everybody Nice.


13 Février 2021 Par Aurore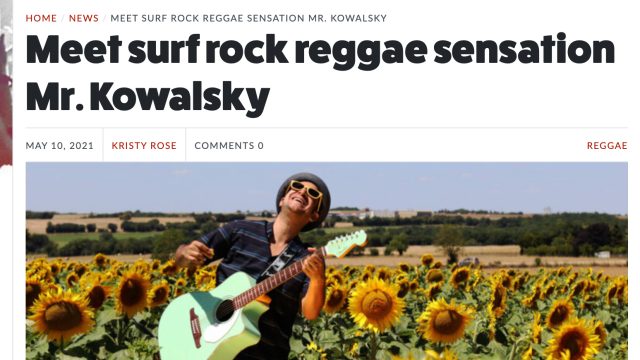 – English–
Meet surf rock reggae sensation Mr. Kowalsky
Costa Rican born, Paris resident Mr. Kowalsky has catapulted onto the reggae ska scene of late, with the release of his fourth full-length Everything Nice! back in early December 2020. Since, the genre-bending musician has been promoting this solid piece of ska perfection — taking a full four years to make!
MAY 10, 2021 by KRISTY ROSE