Salut à tous et à toutes !
 Voici le vidéoclip de "CHAOS MON AMOUR", deuxième single de "SURF ROCK REGGAE", le troisième album de Mr. Kowalsky, sorti en septembre 2015.
"CHAOS MON AMOUR" a été filmé à Paris en septembre 2015, pendant la tournée européenne de lancement de l'album. Dans le clip réalisé par Nacho Bonilla, les musiciens de la tournée européenne accompagnent Mr. Kowalsky.
"Le tournage du clip a été très cool même si pour nous (le groupe), c'était un matin difficile parce qu'on avait fait un concert la veille à Paris et on s'était couchés à 7h du mat'. Le RDV avec le réalisateur était fixée à 9h et on a du prendre quelques tasses de café pour être bien réveillés et pouvoir sauter devant la caméra", raconte Mr. Kowalsky.
"Pour écrire cette chanson, je me suis inspiré d'un autocollant que j'avais vu à Paris et qui disait "Chaos Mon Amour". Ce jour-là, j'avais écrit ce titre et quelques phrases sur mon téléphone… En pensant à la difficulté d'être parfois en tournée et donc loin de chez soi, et en m'interrogeant sur le destin de l'humanité et la beauté des choses simples." , continue l'artiste.
Retrouvez ici quelques photos du tournage du vidéoclip de Chaos Mon Amour.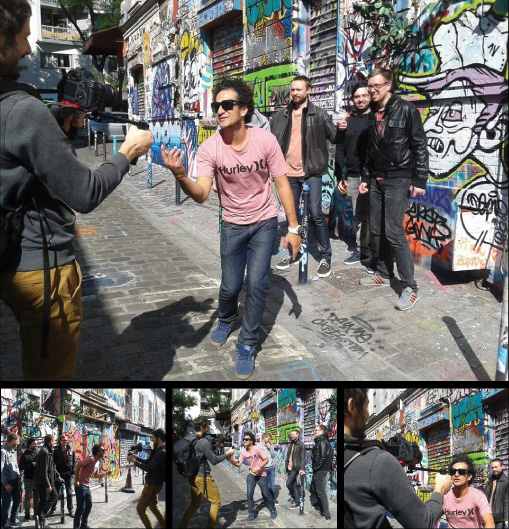 Profitez bien du vidéoclip et faites-le tourner autour de vous !
A bientôt.
Bringing the noise to your nation.